Now enrolling students for April
7 seats remaining in Surrey
---
Overview
Take your love of the outdoors and turn it into your career! CTC's Adventure Tourism program combines the ideal balance of intensive wilderness and technical training with an emphasis on sustainability and green practices to set you up to work in the popular Adventure Tourism, Outdoor Education, and Ecotourism sectors.
---
Program Options
Adventure Tourism Diploma
Adventure Tourism Business Diploma
---
Adventure Tourism Diploma
Tourism Certificate Program Courses

Total program duration 535 hours (17 weeks)

Avalanche Awareness
Learn the skills of avalanche safety and winter travel. Topic areas include: route finding, snow-pack analysis, and avalanche rescue. The guidelines of this course are mandated by the Canadian Avalanche Association and are consistent with Avalanche Skills Training.

Class 4 License
Learn the skills needed to pass the commercial license. This allows you to operate taxis, limousines, ambulances, and certain buses.

Heritage Interpretation
You will develop the ability to identify and describe the principals of interpretation by using personal and non-personal interpretation by method and setting. To incorporate a variety of methods in program delivery, you will use effective communication, interesting delivery techniques, know where to find information on a subject or area, prepare the content for an interpretive program, protect the natural resources and follow environment and cultural guidelines. This program follows the occupational standards set by the Canadian Tourism Human Resource Council (CTHRC).

Leading Wilderness Trips
Designed to prepare you for the aspects and intricacies of leading wilderness trips to a variety of venues. The course focuses on the laws governing and techniques used as guide and manager during out-excursions.
Marine Radio License
To develop skills needed to competently and legally operate a marine radio.

Natural History
Expand your knowledge of commonly traveled outdoor recreation areas. Information on weather, plate tectonics, and glaciology are studied and explored to give students a practical working knowledge of information to utilize while operating in these environments and educating clients.

Ocean Kayaking
Learn ocean kayaking skills in safety, maneuvering, equipment and self/group rescue. Other areas of study include: navigation, group management, leadership and advanced kayaking techniques. This training is in accordance with the guidelines of the Canadian Federation of Ocean Kayaking Educators (CFOKE) and successful graduates will be eligible to take the assistant guide exams
River Rafting
River Rafting focuses on providing the student with the basic skills of commercial river rafting.
Starting & Operating a Tourism Business
This course explores how to run a small business, focusing on tourism and outdoor recreation. You will gain knowledge and practical skills used in applying business practices. The focus of the course draws on the practical field based knowledge acquired during excursions with existing Adventure Tourism companies and how to apply sound business practices to these operations.
Wilderness First Aid – Advanced
Gain the confidence and competence required to deal with the special demands of wilderness accident management. Each component of every course presents and reinforces principles you can apply to your specific wilderness pursuits and equipment limitations. A realistic focus is maintained through outdoor accident simulations, providing the opportunity to link skills with the demands of future situations to which you will respond.
Stand Up Paddle Boarding
Learn the basics of this popular new sport and tips to teach, and guide groups.
Adventure Tourism Business Diploma
Adventure Tourism Business Diploma Courses

Total program duration 775 hours (29 weeks)

The Adventure Tourism Business Diploma includes all of the courses listed above, plus the following business courses:
Study and Note Taking Skills
An introduction to studying for college level courses. Students will better understand time management, work/life balance, different approaches to studying (Auditory, Visual, Tactile), and tips and tricks to study more efficiently.

Strata
This course is an introduction to computing technology and basic IT skills. Students will become familiar with basic IT terminology,
setting up a PC and identifying the essential components the PC should have based on the needs of the individual. Learn how to install software and identify and address any security risks on a computer, as well as how to prevent further problems.

MOS Outlook
Learn to develop skills that will help you manage and organize your appointments, your contacts and your communication through emails in the business world and enable you to better organize and schedule your work, school, and home life.
MOS PowerPoint
This course is aimed at developing the skills of creating and managing presentations, working with images, SmartArt, and WordArt to enhance presentations, inserting tables, charts, animations, and transitions. Furthermore, learning how to share and deliver a presentation once it is completed. 

Technology and Business Communications
This course explores handling and understanding communication processes in the work place. Students will learn effective methods of how to communicate within an organization by using tools such as email and social media. Develop the written and verbal skills to present your opinion in an assertive manner.

MOS Word
Develop the skills of creating, editing, formatting, and managing documents for a consistent and professional look for business purposes.
MOS Excel
Learn how to create, format and manage data sheets, giving them an overall professional look suitable for the workplace. Students will also learn how to analyse the data, create graphs and charts, and modify them as necessary.
Learning Objectives
Upon completion of this program the successful student will have reliably demonstrated the ability to:
Navigate through basic skills of avalanche terrain including: route finding, snow-pack analysis and avalanche rescue
Foundational knowledge preparing students for the Class 4 license examination, commercial license
Identify and describe interpretation by both personal and non-personal interpretation by method and setting
Demonstrate leading wilderness trips in a variety of venues focusing on laws governing and techniques used as a guide and manager during an excursion
Identify areas such as weather, plate tectonics, glaciology and more designed to give students practical knowledge of these environments while educating clients
Navigate the ocean safely with kayaking skills in maneuvering, equipment, self and group rescue, navigation, group management, leadership, and advanced kayaking techniques
Acquire knowledge and skills to complete prerequisites to write the British Columbia River Rafting Guide Examinations certification
Define business-planning terms, research feasibility, prepare a business plan and make arrangements for business start-up
Define marketing terms; develop a marketing plan after determining the feasibility of the market and implementing the marketing strategies determined to be the most effective for the company and product using promotional activities
How to assess and manage injuries caused by force as well as non-traumatic illnesses, common medical conditions, and small wounds
Recognize and apply current legal considerations for care and risk management procedures
Use field portable medical supplies and available resources to provide emergency care
Enhance complex evacuation planning skills with special emphasis on long-term patient care
---
Employment Opportunities
Adventure Tour Guide
Heritage Interpreter
Tour Company Operator
Wilderness Leader
---
Meet our Adventure Tourism Instructor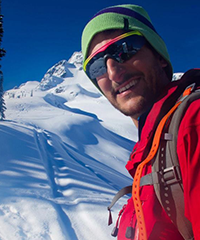 Brent Hillier
---
Brent has been working in the Outdoor Industry in Sea to Sky Corridor of British Columbia for over a decade. Leading Hiking and Backpacking Trips, teaching survival and navigation courses and helping Snowshoers and Backcountry Skiers avoid and manage Avalanche risk. Brent brings his experience and expertise to the Adventure Tourism students through hands on learning and in the field practice.
---
Adventure Tourism Alumni Testimonials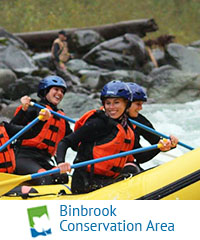 "Built confidence in myself & my skill set"
"With the help of my classmates and teacher I built confidence in myself, my abilities, natural/ historical interpretation as well as my skill set to offer future employers."
– Heather Salmon
Adventure Tourism Graduate, 2016
Current Employment: Binbrook Conservation Area