2 seats remaining for February 2020 (Surrey campus only)
*Program has been approved for delivery by the registrar of the Private Training Institutions Branch (PTIB). *Program has been approved for delivery by the registrar of the Private Training Institutions Branch (PTIB). **International Students: This program is not eligible for Postgraduate work permit program (PGWPP). To be eligible for a PGWPP you must transfer to one of our pathway institutions. For more details, please visit our international students page.
---
Overview – Flight Attendant Program
Get the foundation you need to work in the fast-paced and exciting career as a flight attendant! In this program you will train in customer service, safety, and aircraft systems. You leave this program with many helpful credentials – Advanced First Aid, Serving It Right, and Food Safety Certification – to show all the major airlines you've got what it takes.
See what CTC graduates have to say about this program! Visit the Meet Our Alumni page.
---
Flight Attendant Diploma
Flight Attendant Diploma Program Courses

Total program duration 240 hours (12 weeks)

Aircraft Safety & Critical Incident Training
Learn to identify and manage situations that may threaten the safety of the aircraft, crew, and passengers.
Aircraft Systems
The Boeing 737-700, Airbus 320, Boeing 767-300, Boeing 747-400 will be studied in this course. For each aircraft, you will learn about: operation of cabin doors and over-wing exits, galley electrical systems, oxygen systems, emergency lighting, communication systems, master panels/ordinance signs, passenger seating/controls, and lavatories.
Airport Familiarization
Enables you to become familiar with the layout and services offered at an International Airport within their city.
Assisting Travelers with Disabilities
Gain a perspective on how to understand and contribute in a positive and professional way to work with guests and other members of the community who have a disability.
Aviation Company Training
Exposes you to the aviation industry and/or flight attendant role through onsite visitations relevant to the course topic that is being studied.
Basic Food Safety Training
Learn how to conform to food safety regulations particularly in food and beverage departments within the hospitality sector.
Cabin Firefighting
Provides you with information regarding the identification of types of fires, fire detection and fire-fighting systems, equipment available, and fire-fighting procedures onboard and outside the aircraft.
Cultural Seminar
Become familiar with the multiculturalism within our city. Learn about the First Nations presence and its relevance for tourism in Vancouver, attracting worldwide recognition. This course gives you the opportunity to view your home city from the eyes of a tourist.
Emergency Procedures Training
Learn about the different types of evacuations, crew responsibilities, and procedures in emergency and evacuation situations. The evacuation procedures for on land and water. First Aid Training: successful completion of this course will include being certified with Standard First Aid with CPR level C and AED.
Introduction to the Airline Industry
Learn all about: airline terminology, history of the flight attendant, 24 hour clock, phonetic alphabet, time zones, calculation of flight duration, IATA city codes, airline 2 letter codes, factors of flight, aviation regulatory bodies, and chronological sequence of flight events according to a Flight perspective.
Leadership
Learn about leaderships and how it relates to the professional and personal aspects of an individual's life.
Onboard Service Procedures
Gain an overview of various on-board services offered by airlines throughout the industry, including wine appreciation and service.
Personal Awareness
Designed to provide you with information regarding the development of the professional image that airlines seek, while increasing self-confidence and self-esteem.
Professional Development
This course covers all aspects of professional development including resume writing, job application cover letters, job sources, and interview skills.
Self-Awareness
Explore personal strengths, vulnerabilities, values, beliefs, maturity, honesty, emotional control, and power issues. Challenges that may be faced while traveling abroad, such as cultural differences, moral standards and political expectations will be discussed.
Safety & Service Announcements
Provides you with information regarding general guidelines of how to perform demonstrations, deliver announcements using the public address systems on board an aircraft.
Serving it Right
The required certification to serve alcohol, Serving it Right teaches you how to carry out the important roles and responsibilities that are involved with serving alcohol.
Student Project
Designed to assist in furthering you knowledge of the airline industry, you will be expected to select an airline, research the airline, and give a detailed presentation to the class.
Team Building
Learn the key components that enable a person to engage in productive teamwork behaviour and how to manage the behaviour of others in the communication circle and conflict cycle that can result.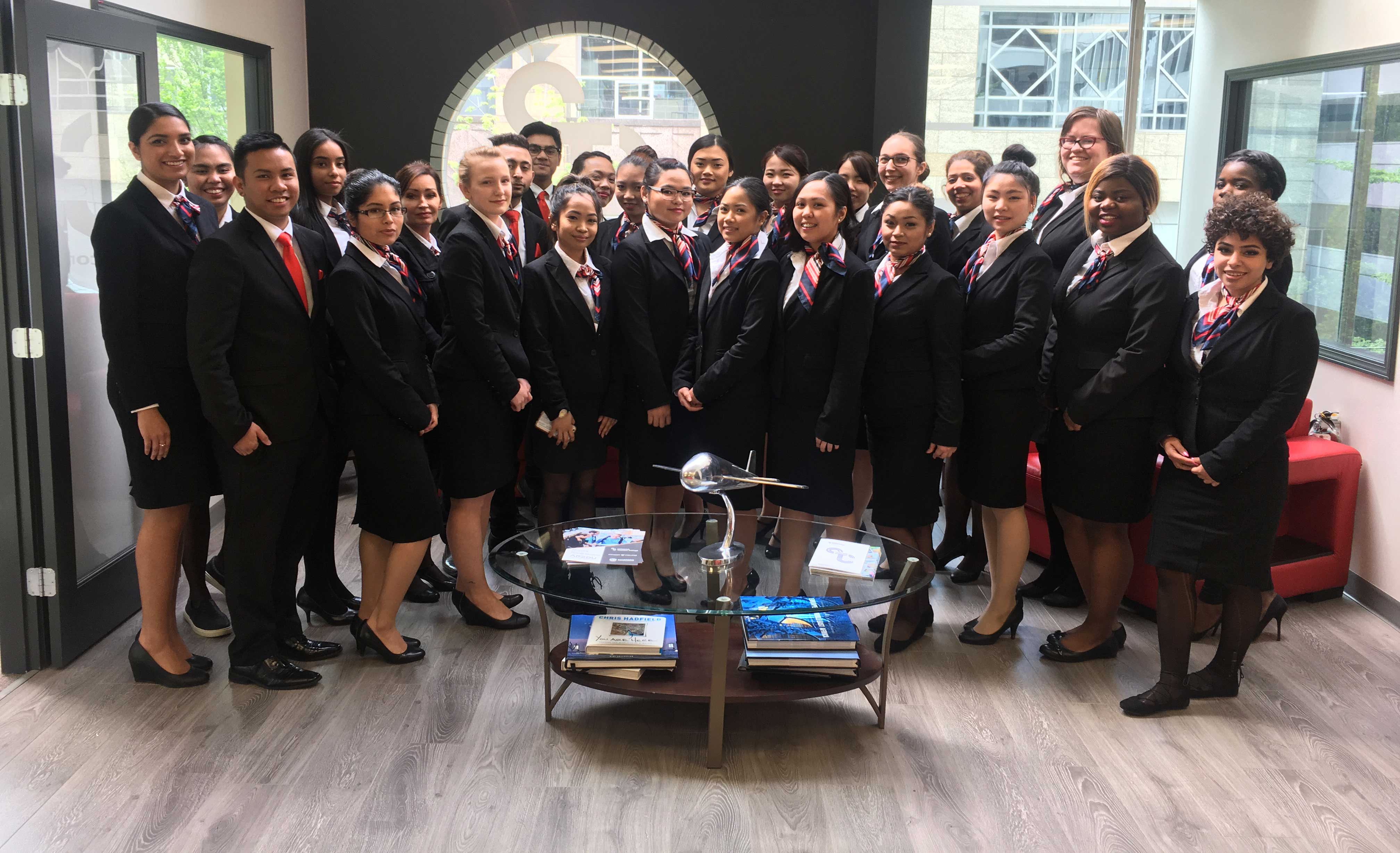 ---
Our Flight Attendant Program Instructors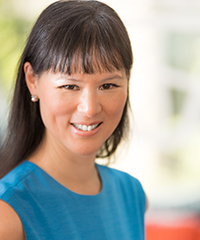 Christina Ling
---
Christina flew with Air Canada as a Flight Attendant and new hire Trainer/Mentor for 15 years. She is a dedicated, committed, caring educator, who is passionate about teaching and sharing all of her industry knowledge and experiences.
Christina's Blog
Find out more on Christina and her experiences as a flight attendant by reading one of her blogs:
---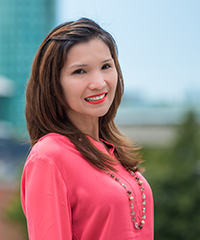 Leah Fajardo
---
Working in more than 120 countries around the world, Leah brought her love of traveling and being a part of the flying process to Canadian Tourism College in 2015. After 11 years of flying around the world she brings incredible industry insight. Get to know Leah!
Leah's Blog
Find out more on Leah and her experiences as a flight attendant by reading one of her blogs:
---
Flight Attendant Program Alumni Testimonials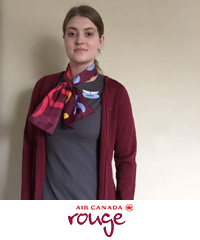 "Helped me grow into a confident person"
"CTC helped me grow into a confident person, I wouldn't be working with an airline now without the help of everyone at CTC. Thank you!"
– Averi Zorn
Program: Flight Attendant Diploma
Year Graduated: 2016
Current Employment: Air Canada Rouge
---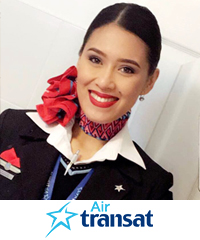 "Thank you for giving us a great head start to our dream careers"
"From the first day of my class until I graduated back in 2008, I knew that being a Flight Attendant was where my feet would land. The staff and my instructor were very helpful and were always with us along the way as we learned and fulfilled our dream one step at a time. The instructors' patience and willingness to share their experiences and knowledge with us was exceptional. Even if we didn't know what it was like to be a Flight Attendant yet at that time, our instructor walked us through her life as a Flight Attendant and made us feel like we were with her on her journey. With this program, it helped me a lot going through all my interviews. It was never easy, but with all the lessons I have learned from the CTC FA program and a strong will to becoming a FA, I can now say that I am happily working as a Flight Attendant with Air Transat for 5 years and also as a Flight Director as of November 2016. The places you will go, the friends you will meet, the experiences you will go through and everything else in between makes this job a dream job. I never feel like I am working every time I fly. I would like to extend my heartfelt thanks to all the CTC staff and my wonderful instructor then, Brenda, for all the support and believing in us. Thank you for giving us a great head start to our dream careers!"
– Lucille Orcullo
Flight Attendant Diploma, 2008
Current Employment: Air Transat
---
Student Life
See what Nathan has to say about his experience in the Flight Attendant Diploma program!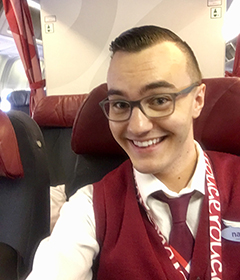 "It was my training at CTC helped me to produce a positive professional image that made me stand out among others."
Hello, my name is Nathan Elander and I am proud to be an Air Canada Rouge Flight Attendant! I never would have thought my career path would take me on such an exciting and thrilling adventure. It all started while I was attending Vancouver Island University taking Zoology and Jazz Performance studies. I was writing a paper one afternoon when I opened Google to do some research on a Jazz performer and an ad popped up saying "Take Your Career to New Heights with the Canadian Tourism College and their Pre-Employment Flight Attendant Diploma Program." I thought to myself in that moment, what do I want to do with my life, what do I want to get out of my career? Going to University was a great experience, but also a costly one, as I was using student loans to take a wide variety of classes, not knowing what I wanted to commit to yet. I was kind of stuck in a realm of sorts, deciding what I excel at and what I enjoy doing and what makes me happy. It wasn't until I clicked on the ad and read more into it, that it really sparked my curiosity and I started to research and watch YouTube videos of people being flight attendants.