Our instructors are tourism and hospitality industry experts with a passion for teaching.
---
Dedicated Professionals & Recognized Experts
CTC faculty have years of industry experience, have obtained or are presently enrolled in the Provincial Instructor Diploma Program in Adult Education, have earned industry certification, or have a degree or masters in their chosen field.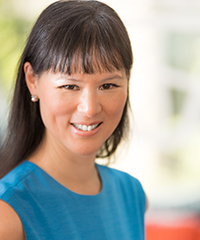 Christina Ling
Flight Attendant
Christina flew with Air Canada as a Flight Attendant and new hire Trainer/Mentor for 15 years. She is a dedicated, committed, caring educator, who is passionate about teaching and sharing all of her industry knowledge and experiences.
---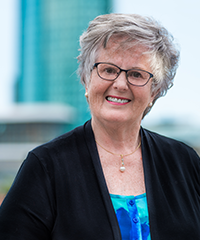 Gwynne Whitby-Thomas, PIDP, CTC
Travel & Tourism
Named the Educator of the Year in 2013 by the National Association of Career Colleges, a long standing member of the Alliance of Canadian Travel Agencies (ACTA) who maintains her status as a Certified Travel Counsellor (CTC), Gwynne brings her decades of tourism experience along with tour managing in 5 different countries! She has been with CTC for 18 years and continues to inspire and prepare students for an exciting life in tourism.
https://www.youtube.com/watch?v=60PLTcqAU-M&feature=youtu.be
Video: National Association of Career College – Educator of the Year Award (3:07)
---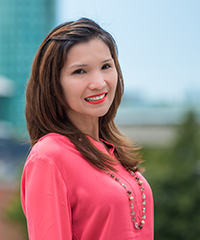 Leah Fajardo
Flight Attendant
Working in more than 120 countries around the world, Leah brought her love of traveling and being a part of the flying process to Canadian Tourism College in 2015. After 11 years of flying around the world she brings incredible industry insight.
---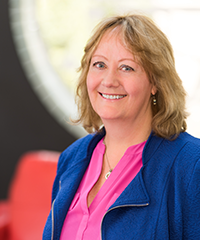 Lori Albina, PIDP, CTP from IATA
Travel & Tourism
Working with Canadian Tourism College since 2009, Lori brings her experience as a Travel Counsellor and Program Coordinator to the classroom. After working in Kauai, Hawaii, Lori likes to ignite the passion of her students so that they can find their own niche in travel.
---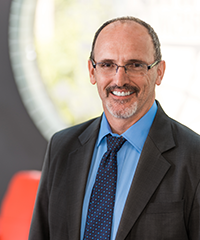 Martin Presse, BA
Microsoft Office Business
A best-selling author and finalist in the World Championship of Public Speaking, Martin started teaching at Canadian Tourism College in 2015. Martin's style of teaching is to fully engage, entertain, and educate his students by using personal anecdotes, group projects and presentations.
---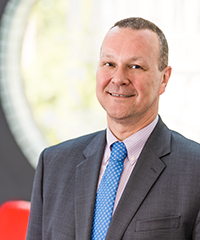 Nesha Milicevic, BHM
Hospitality
With over 30 years in the industry, Nesha has gained international experience in a variety of positions in some prestige Hotel chains (InterContinental, Starwood, Le Meridien), as well as a few independent properties. He also gained event management, marketing, and consulting experience, working for some world leading companies in their respective fields. He was a General Manager for a couple of different properties and has also held Director of Operations and Revenue Management positions. Nesha has travelled the world extensively, and lived in different countries around the world, giving him great exposure to various cultures and traditions, as well as education. He is a natural leader/teacher, enthusiastic, energetic, but most importantly, professional in everything he does, and these traits he passes along to his students.
---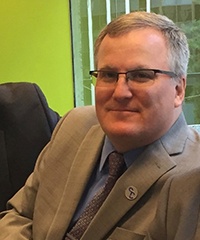 John Fiorini
Hospitality
John is an experienced hospitality professional who has moved into working in the education management industry. He is a strong operations professional with a wealth of knowledge to share with his students in areas such as Food & Beverage, Customer Service, Hospitality Management, and Sales.
---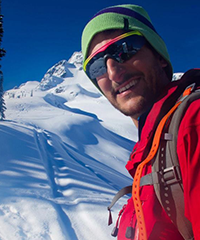 Brent Hillier
Adventure Tourism
Brent has been working in the Outdoor Industry in Sea to Sky Corridor of British Columbia for over a decade. Leading Hiking and Backpacking Trips, teaching survival and navigation courses and helping Snowshoers and Backcountry Skiers avoid and manage Avalanche risk. Brent brings his experience and expertise to the Adventure Tourism students through hands on learning and in the field practice.
---
Jackie Godia, RN
Nursing
With over 10 years of teaching experience and international nursing experience, Jackie received her Bachelor of Science in Nursing in Manila, Philippines. She has worked in the Philippines, the UAE, KSA, and now Canada. She is a Registered Nurse in Canada with a current practicing license. She is also TESOL and IDP certified, and a First Aid instructor. Jackie has been working with internationally educated nurses to prepare them for the process and examinations of getting recognized as a Registered Nurse (RN) or Licensed Practical Nurse (LPN) in Canada for almost 5 years.