Canadian Tourism College is owned and operated by Asia Pacific Education Group.
---
Asia Pacific Education Group
Feroz Ali, President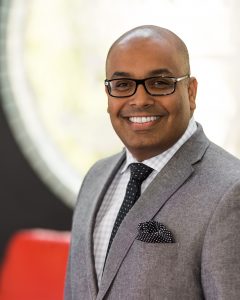 Feroz is a dynamic entrepreneur with over 20 years of experience in New Zealand and most recently Canada. He is an outgoing individual who has a proven track record for establishing new businesses, mergers and acquisitions. He is an experienced director, with governance and advisory roles in both private and a government-owned entities, board member and advisor.
As the founder and President of Asia Pacific Education Corporation (APEDU) investment company, Feroz works to acquire niche education investments particularly in the private post-secondary environment. In February, 2016 APEDU became the owner of Canadian Tourism College (CTC), a British Columbia based college with campuses in Vancouver and Surrey (Canada) and franchise is South East Asia. CTC is the longest-running college specializing in travel and tourism in BC with over 30 years of producing job-ready graduates.
Prior to founding APEDU in 2015, he spent 20 years in senior management roles in education in New Zealand. Most recently he was the Divisional Chief Executive for Academic Colleges Group (ACG) where he led the growth of their Tertiary Division to a portfolio of Schools, followed by successful sale to a large-scale private equity group.
He is commercially astute and enjoys putting his early banking experience to use. Through his own ventures he has conducted business in countries like Canada where he resides permanently, southeast Asia, China and the Indian subcontinent.
Benjamin Colling, COO
Benjamin is an education leader who has been passionately involved in changing lives through the power of private education, in the post-secondary world, for the past 20 years. With roots in the hotel industry, Benjamin has been in leadership roles at the University of Phoenix's BC campus, the Vancouver Film School, and the Art Institute of Vancouver. He has a proven track record of growing the enrollment, revenue, and reputation of the institutions he's worked for. He is also a proud husband and father of three.
As the COO of APEDU, Benjamin will be responsible for overseeing the growth and operations of all APEDU owned institutions, with his initial focus being APEDU's primary college, CTC.
Benjamin's vision for the future includes helping APEDU grow to become one of the largest and most ethical private educational organizations in North America. His secrets of success include an undying work ethic, an incredible positive outlook, and a focus on building comradery through the organizations he has worked with.
Senior Management Team
Dylan Matter, Vice President of Quality Assurance
David Chua, Group Director of Marketing
Sharon Runghen, Financial Controller