Canadian Tourism College is owned and operated by Asia Pacific Education Group.
---
Asia Pacific Education Group
Feroz Ali, CEO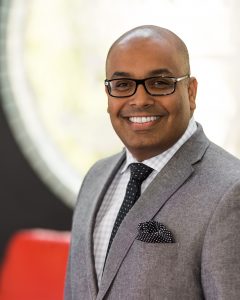 Feroz is a dynamic entrepreneur with over 20 years of experience in New Zealand and most recently Canada. He is an outgoing individual who has a proven track record for establishing new businesses, mergers and acquisitions. He is an experienced director, with governance and advisory roles in both private and a government-owned entities, board member and advisor.
As the founder and CEO of Asia Pacific Education Corporation (APEDU) investment company, Feroz works to acquire and operate niche education investments particularly in the private post-secondary environment. In February, 2016 APEDU became the owner of Canadian Tourism College (CTC), a British Columbia based college with campuses in Vancouver and Surrey (Canada) and franchise is South East Asia. CTC is the longest-running college specializing in travel and tourism in BC with almost 40 years of producing job-ready graduates. Last year he acquired New Zealand's leading research led Post Graduate and Undergraduate fine arts school called Whitecliffe along with NZ Fashion Tech and Computer Power plus a leading IT school.
Prior to founding APEDU in 2015, he spent 20 years in senior management roles in education in New Zealand. He is commercially astute and enjoys putting his early banking experience to use. Through his own ventures he has conducted business in countries like Canada where he resides permanently, southeast Asia, China and the Indian subcontinent.
Milan Petrovich, President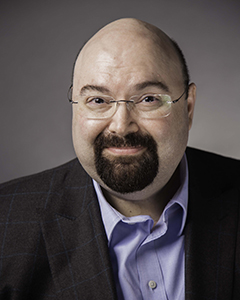 Milan is a passionate advocate for the power of education to change lives for the better. With over 15 years' experience in post-secondary leadership in Canada and the United States, Milan has a proven record of accomplishment transforming institutions and establishing new standards of academic excellence.
As the Dean of Academic Affairs for the Art Institute of Vancouver, Milan was responsible for transforming the school to a degree-granting college and establishing its first four degree programs. Before coming to Vancouver, he served as the Associate Dean of Academic Affairs at the Art Institute of California – San Francisco where he improved student persistence and outcomes while managing the newly-formed Master of Fine Arts in Computer Animation. Petrovich received his Master of Fine Arts from the University of Southern California School of Cinematic Arts where he produced several award-winning short films and studied the development of online video games under the Sega Interactive Fellowship. He also holds a Bachelor of Arts degree in the History and Literature of Religion from Northwestern University.
Milan believes APEDU is poised to be an industry leader by continuing its dedication and commitment to student success and will continue to set new standards for educational outcomes and delivery.
Senior Management Team
Dylan Matter, Vice President of Operations
David Chua, Group Director of Marketing
Sharon Runghen, Financial Controller